Young EMERG Conference/Workshop 2023
Summary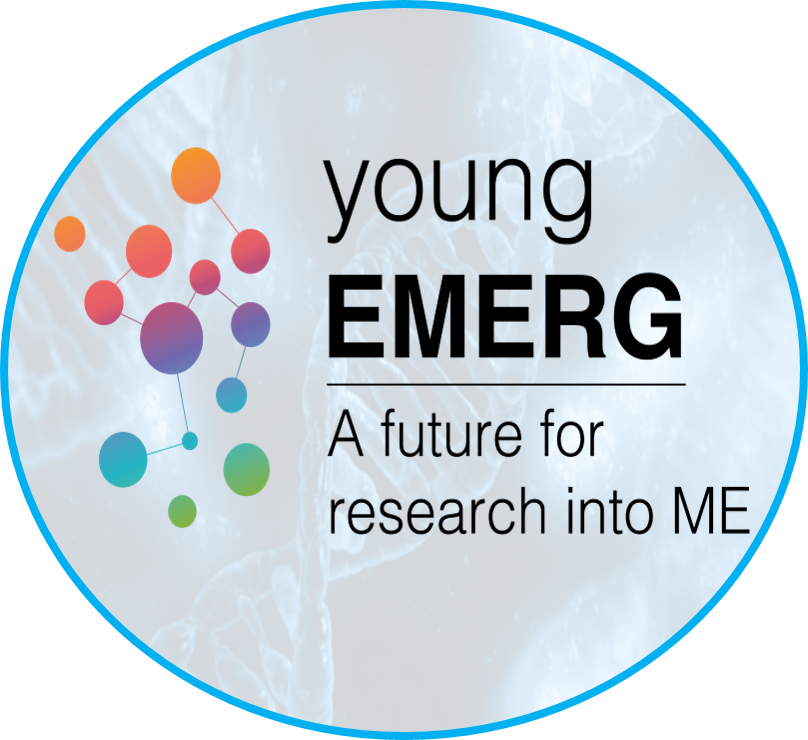 The next young/early career researcher conference organised by UK charity Invest in ME Research and the European ME Research Group (EMERG) takes place on 2nd June 2023 at the Wellcome Genome Campus near Cambridge, UK, in parallel with the 15th Invest in ME Research International ME Conference.
This will be the first in person young/ecr conference since the pandemic paused events in 2020.
It coincides with the restart of the EMERG ecr initiative - Young EMERG - bringing together early career researchers in Europe to collaborate on research into ME.
The intent is to continue the work that was started with the Thinking the Future conferences that had to be paused in 2020 due to the pandemic.
Apart from reestablishing the European network of young researchers we hope to create a broader network across the continent. which will, in turn, facilitate further international collaboration in research into ME and encourage new ideas to be formulated.

The conference will bring together young international scientists and students working on, or interested in, myalgic encephalomyelitis (and also those involved with long covid research) and will again advance research into the disease by facilitating the sharing of knowledge and collaboration between researchers from around the world.
The event presents a unique networking opportunity for early career researchers involved with research into ME, and those involved in other research areas who would like to collaborate and share knowledge, and those wishing to join the EMERG ecr network.
---
Programme
The workshop programme is subject to change -

| Time | Topic | Speaker/Detail |
| --- | --- | --- |
| 09:00 | Opening | Welcome |
| 09:10 | Young EMERG and introductions | Dr Katharine Seton, Quadram Institute, UK |
| 09:30 | Keynote Speaker | Dr Daniel Peterson, Simmaron Research, USA |
| 10:00 - 11:30 | Metabolic impact of activated HERVs and associated innate immune response in severe ME: towards disease modeling | Karen Gimenez, Catholic University of Valencia, Spain |
| | Profiling of the human gut DNA virome in severe ME/CFS | Dr Ernie Hsieh, Quadram Instiute, UK |
| | Immunogenetics studies in ME/CFS | Dr Riad Hajdarevic, Oslo University Hospital, Norway |
| | Intermittent Hypoxic Treatment as a Novel Therapy in Myalgic Encephalomyelitis | Sophie Kjerstein, Aarhus University Hospital, Denmark |
| | Light therapy - a possible treatment for ME? | Dr Katharine Seton, Quadram Institute, UK |
| | TBC | Rik Haagmans, Quadram Institute, UK |
| | Identifying pathogenic cell phenotypes in cerebrospinal fluid and blood to reveal the underlying biology of complex neuro-immunological diseases | Donia Jamal Ramadan, Oslo University Hospital, Norway |
| 11:30 | Refreshments | |
| 12:00 | Overlapping illnesses | Chair: TBC |
| 12:00 - 13:00 | Immune contribution to fibromyalgia | Dr Margot Maurer, Kings College London, UK |
| | Genetic determinants of ME/CFS and dysautonomia | Anniina Maria Tervi, University of Helsinki, Finland |
| | TBC | Haoyue Sun, Kings College London, UK |
| | Neutrophil dysfunction in long COVID | Peter Smith, University of Birmingham, UK |
| | Testing for an autoimmune basis for neurological symptoms in long covid | Hayate Javed, Kings College London, UK |
| 13:00 | Lunch Research funding opportunities | Chair: TBC |
| 14:00 | European Research Council | Dr. Luis Mendes |
| 14:40 | National Institutes of Health (NIH), USA | Dr. Vicky Whittemore |
| 15:20 | Refreshments ME research and related diseases in the US and Australia | Chair: TBC |
| 15:50 - 16:30 | What are they loaded with? Protein content of extracellular vesicles in Myalgic Encephalomyelitis/Chronic Fatigue Syndrome following exercise | Katie Glas, Cornell University, USA |
| | TBC | Dr Brent L. Williams, Columbia University, USA |
| | Multi-modal MRI to study brain dysfunction in ME/CFS and long COVID | Kiran Thapaliya, Griffith University, Australia |
| | Understanding the Behavioral Features of Fatigue in Long COVID | Agostina Casamento Moran, John Hopkins University, USA Networking session Chair: TBC |
| | 16:30 | Breakout groups |
| | 17:00 | Round table discussion |
| | 17:25 | Summary |
| | 17:30 | Adjorn |
| 18:00 | Young EMERG Summary Dinner | |
Abstracts for potential presentations can be forwarded to the EMERG ecr steering group.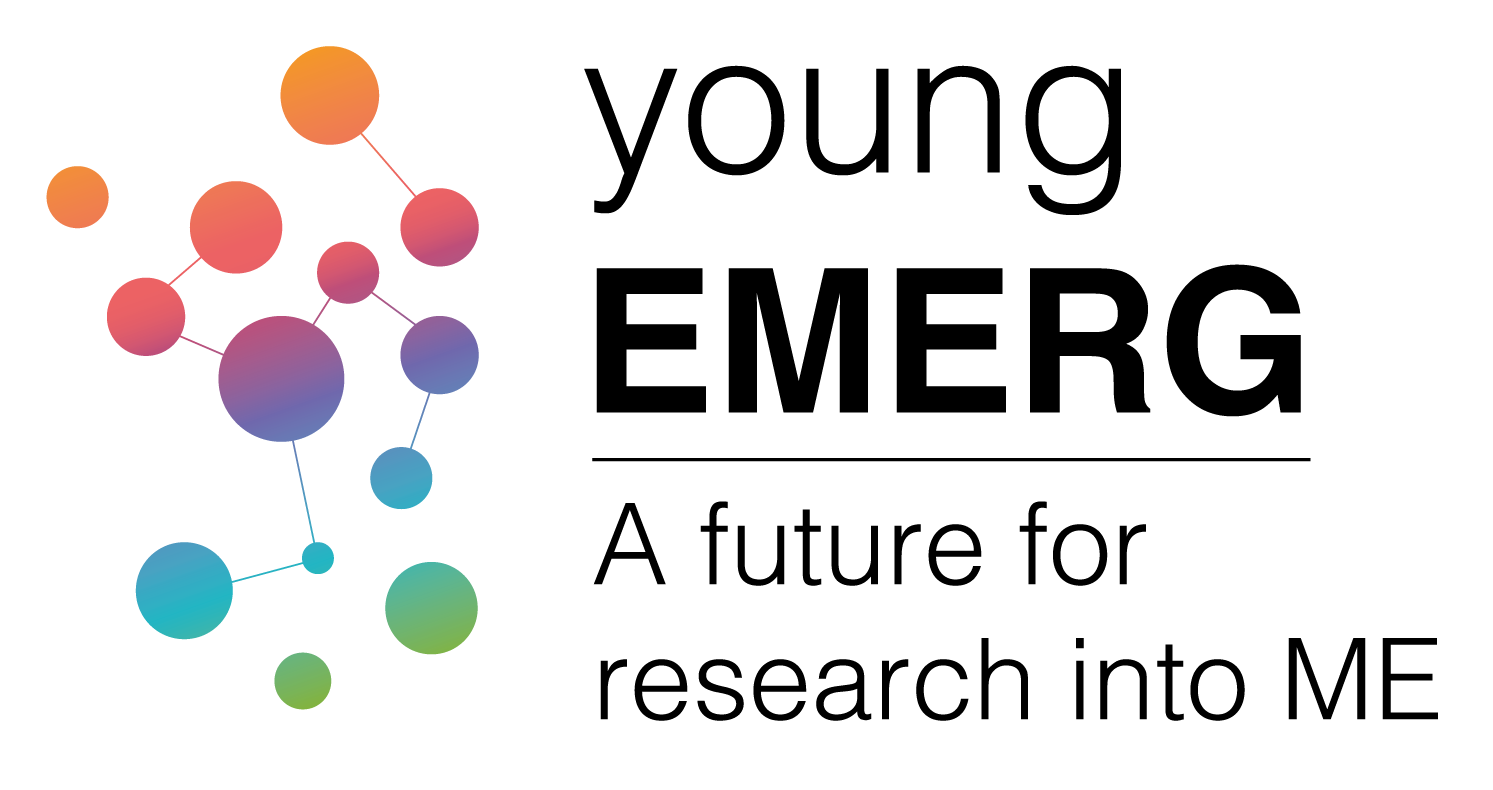 ---
Registration
Registration has now closed.
---
Venue
The conference will take place on the Wellcome Genome Campus at Hinxton Hall, near Cambridgeshire.

Hinxton Hall Conference Centre is located on the Wellcome Genome Campus, alongside research institutions that are at the forefront of the genomics revolution. Hinxton Hall Conference Centre blends stunning contemporary architecture with state-of-the-art facilities, alongside a Grade II* listed country house, all set within a beautiful, rural 100 acre estate bordering the River Cam.
This location is near to Cambridge as well as a short drive from London Stansted airport.
There is also a direct link to London Stansted from central London.
This venue offers a number of advantages for assisting in our objectives of building collaboration and expanding knowledge.
---