---
Serbia - 17 November 2023
News from EMERG member - Professor Dr Branislav Milovanović from Serbia - regarding a new symposium.
The first meeting related to ME/CFS and Long Covid has been arranged at the National Center for Cardiovascular disease-Dedinje, under the umbrella of the Ministry of Health.
It will be held on 17 November 2023.
Two organisations - Serbian Neurocardiological Society and the Society for Stroke and Cardiovascular Prevention-HISPA - together with European ME Alliance (EMEA) member the Society of ME/CFS patients in Serbia) are involved in this symposium.
The devastating acute effects of COVID-19 are well documented.
Yet only comparatively recently has interest from the research community turned towards the chronic consequences of the disease.
A large amount of patients affected by COVID-19 will continue to have at least one symptom two months after the onset of the disease.
Possibly up to 30% of people continue to have at least one symptom six months after onset, when SARS-CoV-2 is not present.
Understanding its aetiology and pathophysiology of ME/CFS is limited, diagnostic criteria inconsistent, and diagnostic guidelines inadequate and outdated treatment continues in many places.
Considering similar symptomatology between ME/CFS and Long Covid the question arises whether it is one or two separate syndromes.
The symposium will discuss this.
Details of the symposium are in the poster (click on the image on the right).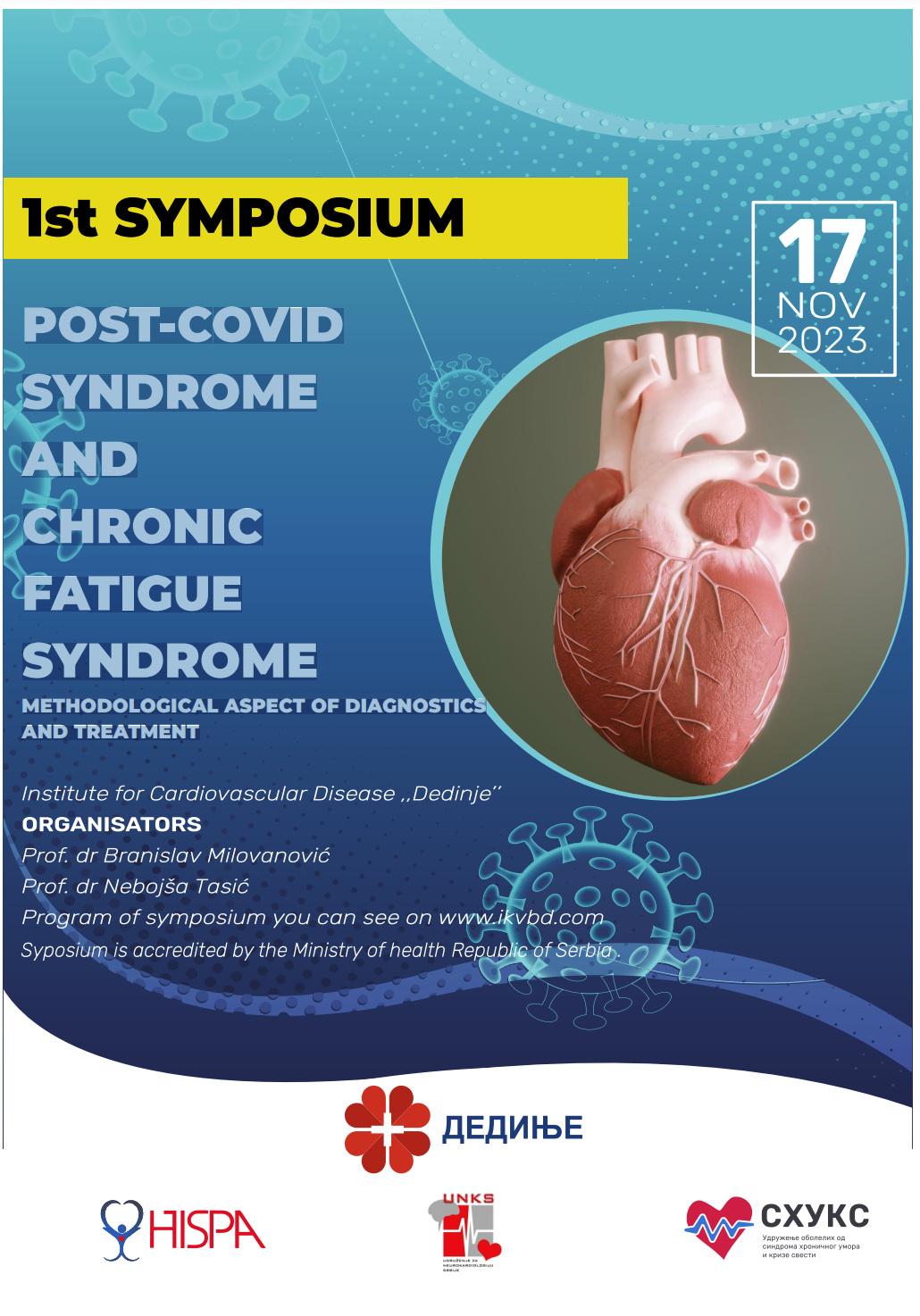 ---
Last Update September 2023
---